Human Rights Day 2011 – Part I
Today is Human Rights Day 2011. To mark the occasion, this video is from Navanethem Pillay, the UN High Commissioner for Human Rights. The Universal Declaration of Human Rights was drafted by a committee chaired by Eleanor Roosevelt, and was adopted by the UN General Assembly on December 10, 1948.
This Declaration contains a number of Articles that directly relate to sexual freedom, and that apply to issues around human trafficking, marriage equality, and being lesbian, gay, bisexual or trans (LGBT). There is a prohibition of the slave trade in Article 4 that directly relates to human trafficking, when it states "No one shall be held in slavery or servitude; slavery and the slave trade shall be prohibited in all their forms." Regarding marriage equality (also known as "gay marriage," a term that does not adequately describe the issue), Article 16, Section 1 says, "Men and women of full age, without any limitation due to race, nationality or religion, have the right to marry and to found a family. They are entitled to equal rights as to marriage, during marriage and at its dissolution." Clearly, the United States is in violation of this article, as are most countries around the world.
Whether we point to the right-wing religious zealots (such as "The Family"), including American congressmen, who are helping to pass laws that would imprison for life or execute LGBT citizens in Uganda and other countries, or to the police who harass and unfairly prosecute trans people here in America, our world is filled with rampant violations of Article 7, which states unequivocally "All are equal before the law and are entitled without any discrimination to equal protection of the law. All are entitled to equal protection against any discrimination in violation of this Declaration and against any incitement to such discrimination."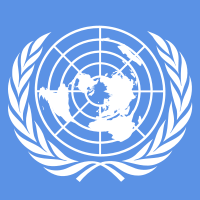 What does the concept of "human rights" mean to you? Do you believe that sexual freedom is a human right? Does your country respect your human rights, and if not, how could they do better? What role can we play in improving human rights in other countries, including those relating to sexual freedom? How can we ensure that sexual freedom is considered and included as a priority in discussions about human rights around the world today? Have you ever felt that your human rights were being denied? If so, how did you feel, and what did you do to respond? What have you personally done to help promote human rights here and/or abroad?
Let us know what you think. Make a video, write a poem, song, or an essay — or even create an original work of art — and express your thoughts on these topics. If we feature your contribution on the site, we will send you a free VenusPlusX t-shirt to thank you.
Coming in Part II, on Wednesday: Obama and Clinton's historic efforts confirming LGBT rights as human rights