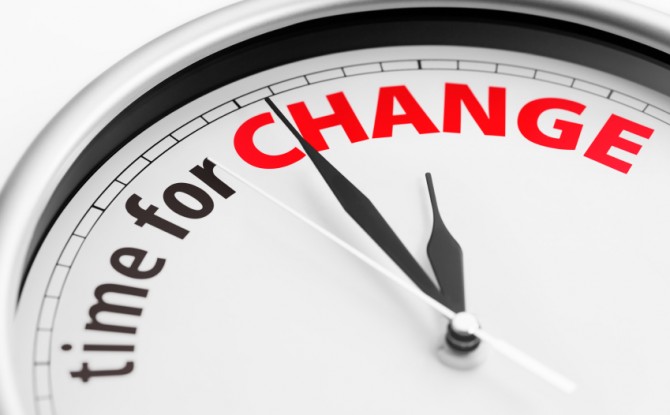 Israel's Messy Package (Part 2)
Yesterday, in Part 1, I told my personal family's jewish history in an attempt to put the existence of Israel into a broader context. Earlier enough, I had dispensed with the myth of my youth, that Israel was simply the world's and Palestine's gift to the jewish culture, a safe harbor for Jews following the atrocities of WWII. In fact, Israel was conceived by a militant zionist movement begun in the late 1800s, so it is motive that has to be understood for anything to change.
(We use the word, zionists, as we use the word, christianists, to denote fundamentalists who purport to believe in their respective religious traditions but display none of the characteristics, quite the opposite.)
The early zionists set on their quest to establish a religious state, with eyes on the grand prize: the occupation of the geographical, historical, and religious epicenter of the Middle East. Its big mistake, and the mistake of the US and other countries that helped bring about the 1948 establishment of the state Israel, was that two other major world religions, Christianity and Islam, also lay claim on the same pile of sand, sharing reverence to the same Abraham.
Zionists, however, proceeded and proceed today according to their belief that they are the superior race and religion which has suffered injustices for centuries (more and worse than any other) making them singularly deserving of a special berth in the world, a completely new class of world citizen with complete dominion over their tribal enemies. For starters, that's just a galling affront to all people and all religions. Logically, adherents to any theoretical superior religion would perforce never resort to violence, and never deny the beliefs or non-beliefs of their neighbors.
Upon arrival in the region, the zionists saw no wisdom in becoming the local peaceniks or diplomatic leaders to bring about world peace (in which case they might today be considered one of the most respected countries in the region and the world). Instead they began an unending and bloody campaign to expand, encroach, invade, disenfranchise, and discriminate against all non-jews in the way, in any way they could. Rather than justifying war as their need to secure their borders, they would do better to ask themselves what they have done to draw the ire of their sequestered and suffering neighbors.
Israel was founded on the basis of religious extremism and discrimination, and has rendered itself indefensible. Just yesterday, Navi' Pillay, UN High Commissioner for Human Rights, called for an investigation into Israeli war crimes.
Israel's failure to fully enfranchise the Palestinian people from the start, its commitment to stand in the way of any two-state solution, and their institutional religious discrimination set the course for failure. We are now living through the results of these failures, waiting for new, younger, progressive, and humane leaders to take the reins of the Israeli government, and waiting for America to wake up.
The zionists have steadily expanded their movement, now known as today's Israel Lobby (greater than AIPAC), monolithic in scope, hiding in plain sight, and controlling practically every aspect throughout modern American life. It's not just the $3 billion a year and technical/military assistance our tax dollars pay for. The Israel Lobby controls the election of congressmen and every presidential election, and, sadly, all media. Unquestioned loyalty to Israel has, unfortunately, always been viewed as being in America's interests by guaranteeing a permanent base in the region to spread our own nationalistic, capitalistic religion. And, in case we forget, because the existence of Israel happens to coincide with christianist belief that it is necessary for Jesus Christ's someday return.
The Israel Lobby reminds me of another group: the secretive christianist organization known as The Family (also as The Fellowship) with its 10,000 cells world wide that is also working for religious dominion over its perceived enemies.
So, today, I'm asking some starting questions. We'd like to hear what you think.
1. Why are activists, who are no longer hypnotized by the Israel Lobby rhetoric and working to solve the humanitarian crises underway, so roundly criticized, even from their left flank?
2. Why are so many vocal members of the lesbian, gay, bisexual, and transgender (LGBT) movement still blinded by the Israel Lobby's talking points, failing to recognize our innate solidarity with Israel's victims?
3. When will America take down the veil and reveal to the world that today's Israel has no intention of seeking a two-state solution under any circumstance and that's why it is so ready to resort to untold violence that stifles more moderate Palestinan voices?
Israel has forgotten that diplomacy is a table from which you never get up and leave. No matter what you think about the inferiority of your neighbor, nothing, no thing, justifies violence. There is always a way. You simply need to keep talking until you get to the last word: peace.
I remember my daughter one day when she was 7 years of age exclaiming, "Mommy, mommy, I know what the opposite of war is! It's creativity!"
It's not too late to heed the prophetic wisdom of some of our greatest statesmen, such as Dean Acheson in 1947 warning that creating land already occupied by Palestinians would "imperil not just American but all Western interests in the Middle East."
Also see: AIPAC Is the Only Explanation for America's Morally Bankrupt Israel Policy
Israel's Messy Package (Part 1) here.
#####
As you may have seen in VenusPlusX's Manifesto and all over this site, we are dedicated to the end of nationalism (racist by nature) and the end of racism (the chief expression of sexual oppression) by fostering progress (universal human rights, global peace). We align with all others who see progress as the the elimination of useless, coercive, inhumane systems of governments, corporations, and religious hierarchy, salvaging parts of our human legacy worthy of respect, and adding new and human and largely voluntary associations.