On Monday, we wrote our analysis of the disastrous 5-4 Supreme Court decision in Burwell v Hobby Lobby, which gives greater religious freedom rights to closely held for-profit corporations and less religious freedom rights to natural persons (their words). We also urged you to express your dissent by signing on on to support Planned Parenthood in its defends health care access for women.
"The decision now says people have the right to ignore science; humans can ignore facts. Science can be contested, disproven, and proven, with experimentation, and the advancement of knowledge. But Hobby Lobby just got a religious exemption from the health care law and basically all science!" — Michelle Garcia at the Advocate 
Closely held for-profit corporations comprise 90% of American companies and millions of workers, and companies are now empowered to intervene in the health care access for women and the men that love them by denying coverage for commonly used, FDA-approved pregnancy prevention pills and devices, such as an IUD (intra-uterine device). We fully agree with Justice Ruth Bader Ginsburg, who wrote the dissenting opinion, warning that the Court is about to enter "a minefield."
The New York Times previously tried to explain this, and VenusPlusX, Mother Jones, and others such as Garcia do very well in unpacking the bad science behind the decision. These 5 white men in the majority are uniformed and/or intentionally in denial by misunderstanding that the birth control methods they feel are so at odds with their religions interfere with embryo implantation when in fact they simply prevent fertilization.
These science-deniers and extreme-right wing nuts have driven down the Court's favorability to 30%, and threaten the balance of government. Last month, VenusPlusX, discussed the impeachment of certain Supreme Court Justices, and this should add more fuel to the fire.
Garcia also makes another very good point of why this decision should worry every lesbian, gay, bisexual, and transgender (LGBT) person. Generations of LGBT activists have always understood that when it comes to progress, equality rights follow women's rights. Legislation and lawsuits favoring LGBT people are based on this fact, and shows the two movements have be (and should be) inexorably linked for decades.
As a queer woman, it makes me want to shake every LGBT person who doesn't see the broader implications of this. What if a company could tell employees that they won't pay for insurance that covers HIV treatment or health care to transgender people because of owners' "sincerely held religious beliefs"? Justice Samuel Alito, in writing the majority opinion, promised its scope was "very specific." Still, some of us side with Justice Ruth Bader Ginsburg and foresee a potential onslaught of legal challenges testing the limits.
When I unfurl my brow and relax to get a good night's sleep I think about the upside of right-wing theocratic extremism — it brings out the voters. The more desperate the right-wing nuts are and the more sloppy they become help focus progressive action. In America, we can use the issues where Republicans fall short (women's rights, immigration rights, LGBT rights, immigration rights, workers rights, and on and on) to vote them out in November, insuring a super-majority in the Senate will be available there to appoint new progressive Justices as maybe needed in the next few years; and, regaining the House to replace the do-nothing bunch there now.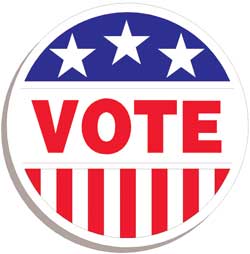 It's the political season. Put your boots on the ground to stand up for those whose human rights are under attack. We have to get our own house in order before we can affect similar changes in trouble spots across the world. Two follows one, three follows two, and so on and so on so just take that first step towards change.
See A Manifesto for The New Age of Sexual Freedom to understand why VenusPlusX believes issues like these are of supreme importance.