By everyone's estimation, last week was bad, in fact we are having many bad weeks piling up for sometime now. But, these horrible events distract us from all the good that is emerging at the same time. It's not Pollyanna-like to see that this cauldron of world-wide strife is now bubbling over for all to see and evaluate and soundly reject.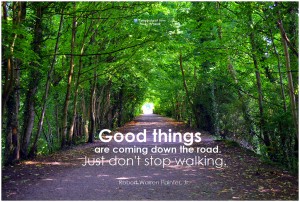 Universal human rights, environmental protection, and self-determination, and all that they convey, will prevail, not just because of their rightness but because they represent survival. Science-denying, theocratic fundamentalists, here and abroad, simply have no future.
Previously I have asked the question, What would happen if there was an alien invasion? Whether the aliens were friendly or not, we as a planet would join together to respond irrespective of the nationalistic tendencies some hold dear. This nationalism (and the racism that underlies it) is a disease and is at the root of all of the world's ills whether we are talking about America's failed immigration policies or arms aggression across the globe.
Our manifesto written in connection with VenusPlusX's relaunch in April offers more about how progress inevitably overcomes regress. Progress itself has its own natural ecology, although at times like this it takes a little thought to see it.
We've already talked about the right-wing theocracy destroying American democracy; their paper trail speaks for itself, but voters will ultimately reject the policies and laws wrought by these old, white, sexually sick hacks, from the Supreme Court to Congress to local school boards to seditious public officials calling for armed defense of their smallest ideas. Except for a dozen other countries, it's mostly much worse in other places.
All together we have a relative small oligarchy enslaving us, and the more they do the more they hasten the inevitable populist revolution. They are anti-women, anti-voter, anti-gay, and anti-the-rest-of-everything. If nothing else, they will die, and their perverse ideas will die with them. Even if the hysteria about Obama should somehow lead for a time to more old, white theocrats, that will only force their insanity further out on display and, therefore, more rapidly diminished and dismissed.
Oligarchs like Putin, will be done in by their own recklessness. Right-wingnuts often do our work for us, fully repudiating their own ideas because they lack the connective tissue to make any sense at all.
Old, white men are pursuing an agenda of perversity touching hundreds of countries, not to make America the beacon of hope it once was, and can again, but instead to be ruler of the entire planet. Here's one of the worst examples — there is a secret organization known as The Family (also know as The Fellowship) which sponsors anti-homosexuality campaigns abroad to establish christianists' unholy stranglehold of entire populations with the sole purpose of seizing control of these countries' natural resources. With the aid, complicity, and full participations of past and current senators, congressmen, attorneys general, military commanders, and just plain businessmen in it for a buck or two, The Family operates 10,000 cells worldwide, corporate white-collar terrorists who just pledge their loyalty to Jesus's plan (their interpretation of it to be sure), and then do whatever the hell they want.
People won't be able to stay silent much longer.
So the diffuse and asymmetrical bad is coming at a fast pace now, faster than in anytime in the future but we are comforted by all the good that is emerging just as fast. The transformation of the world may not take as long as you might think. And the populist revolution we so desperately need will not necessarily be cataclysmic in nature because we are making incremental but substantive progress everyday. But, like I said, it's natural to focus on the negative and ignore the good.
So, off the top of my head today, I'm going to start an inventory of all the good that is happening, and hope you will send your own citations. We can look at this growing list every time we feel discouraged when face to face with our enslavers.
These are all examples of what we discuss in our Manifesto for a New Age of Sexual Freedom, wherein we posit that Sexual Freedom is the bedrock of all freedoms because it conveys the full end of racism, nationalism, and oppression by the few. Our treatise revives a long-held concept of what is needed: the gradual, hopefully not cataclysmic, end of old, inhuman, coercive systems run by governments, corporations, and religious hierarchies, while preserving from this history that which is old but also good, and building new, human, and entirely voluntary associations. A good example of something that is old and also good is reprinted below. Another is the gradual shift to local farming and food supply to replace hard-hearted, pesticide-infused agribusiness.
Send us samples of good popping up in your community and country that we can share with each other.
why it says in the manifesto.
We shall overcome. We shall overcome.